Trunk-or-Treat Done Doula Style – Downtown Martinez, CA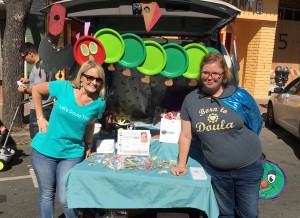 Today, Bay Bee Birth Services partnered up with the lovely Megan Shinkle, Doula to hand out candy and other treats to children of all ages at the annual Downtown Martinez, Trunk-or-Treat event. We had a blast, and kids and parents alike loved our playful, Very Hungry Caterpillar theme.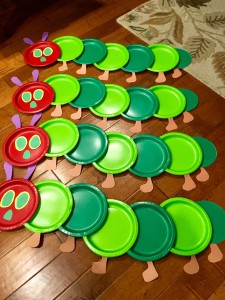 We also lucked out and were placed directly next to the composting farmer, where the kids searched for worms and other fun stuff in the dirt.
Luckily, we even managed to squeak by with just enough treats for the 1,500+ kids we met! We can't wait until next year! Bring on more candy..and kids!!!
Happy Halloween Week!
Jenny
P.S. Don't mind our red faces, we were just working on our fall suntans…that's right, in October!!! Rain, anyone? Buehler?
Jenny Bare, MPH, CLD, CCCLE, CHES
Certified Birth Doula & Childbirth Educator
Bay Bee Birth Services