Birth Doula Services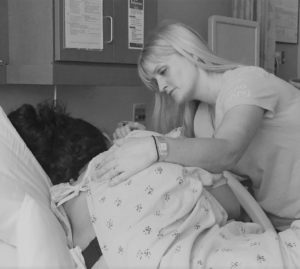 Whether you plan for an epidural the moment you arrive at the hospital or if you decide you'd like to go the non-medicated route…or anywhere in between…Jenny has got your back! 
She works alongside your medical provider to support ALL birth types: low/no intervention (natural),  unmedicated or medicated (epidural or analgesics) , cesarean, TOLAC / VBAC in the birth setting of your choice.

As Your Doula, Jenny Aims to:
Get to know you and your partner / learn about your birth wishes before your baby arrives
Identify and help reduce fear or anxiety surrounding the birth experience
Offer non-judgmental support, calming reassurance and comfort during pregnancy, birth and after your baby is born
Deliver continuous in-person emotional, physical and informational support throughout your labor
Provide trained assistance with coping techniques, relaxation, positioning and breastfeeding
Give evidence-based information so you and your partner can make unbiased and informed choices
Build your confidence, so you and your partner can advocate for your birth wishes and care choices
Work along-side your partner and birth team to maximize support for the birthing mother
Allow your partner to participate whatever level is most comfortable

Birth Doula Package Includes:
Two Prenatal Meetings
Birth Plan Guidance
Evidence-Based Informational Counseling
Unlimited Telephone, Email and Text Support (throughout pregnancy)
Access to My Resources and Library
On-Call 24 / 7 from 38+ Weeks Until Birth
Assistance in Clarifying Medical Information and Procedures
Continuous In-Person Labor Support
Quick Meal / Re-charge Breaks for Your Partner
Back-Up Doula Support
Birth and Bonding Snapshot Photos (situation permitting)
Flat Fee (regardless of labor length)
Facilitate Mother / Baby Post-Birth Bonding
Breastfeeding Support
One Post-Natal Meeting
Post-Natal Phone and Email Support
Opportunity to Process Birth Experience 
Comprehensive Community Referrals
Review of Your Baby Registry

Benefits of Hiring a Birth Doula:
• Fewer interventions
• Fewer cesarean sections
• Healthier babies
• Breastfeeding success
• Less postpartum depression
(Source: Evidence Based Birth)

Fee for Birth Doula Package: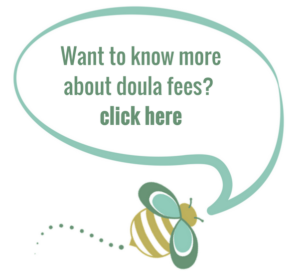 Birth doula fee ranges from $1500.00 to $1800.00
Further preparation and education classes can be added at an additional fee.
Discounts available when purchasing multiple services.

Client Service Area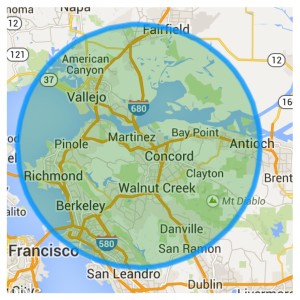 Jenny works with families who live in and are planning to deliver in most areas of Contra Costa County and limited areas of Solano and Alameda Counties. A travel fee will be added for families living beyond 15 miles of zip code 94553.
Specific cities and hospitals served are listed at the bottom of this page.
If your city is not listed, please inquire.


Other Services:
Birth Preparation & Prenatal Classes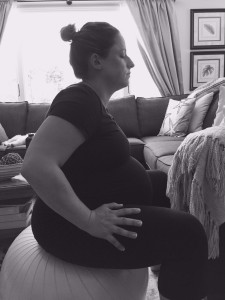 Jenny offers private prenatal classes in client's homes. These classes are separate from the prenatal classes she contracts to teach for a local hospital system. Jenny is also available to instruct group classes for employees of local business.
Please inquire about current class schedule and registration specifics

Copyright 2014-2017 • Bay Bee Birth Services, LLC • Martinez, CA
Owner: Jenny Bare, MPH, CLD, CLE, CCCE, CHES
Ph: 925.381.9563 • E-Mail: baybeebirthservices@gmail.com