Hi…
I'm Jenny.
I love supporting families as you welcome a new child and adjust to early parenthood! Love, Love, LOVE it.
I love working with all types of families and birth wishes; and am truly honored to be included in such an intimate and sacred experience in your life.
I also love being a mother, wife, daughter, sister, auntie and friend.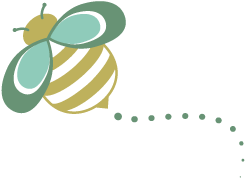 I've been working in the Health Education & Wellness field since 2001, with special interests in Women's and Infant Health.
When I had my own babies, I realized my true passion of combining my love for moms and babies into helping families to have your best birth experience. As such, I sought professional certifications as a Certified Labor Doula, Certified Childbirth Educator, and Certified Lactation Educator.
As a former full-time hospital-based health educator, I am often able to view the perspectives of the birthing mother and the medical provider (i.e. nurse, midwife, doctor) – helping to bridge a potential communication gap, create immediate trust and mutual respect. I recognize the value of each person on your birth team. Everyone plays a critical role in helping the birthing mother to deliver and recover well; and the baby to tolerate the delivery process and thrive thereafter.
"What this means for you, while in labor,
is a lower-stressed environment,
with more ownership over your birth experience."
I currently teach prenatal classes both for a local hospital system and privately to expectant families. I am up-to-date on hospital policies, birth practices and vaccinations.
My experience in Disaster Relief & Preparedness / Crisis Communication has trained me to maintain a sound mind, remain composed and promote calmness and assurance to both the birthing mother and partner throughout the prenatal education stage, labor and birth process. My experience attending births and having my own children offers real-life scenarios and preparation for you.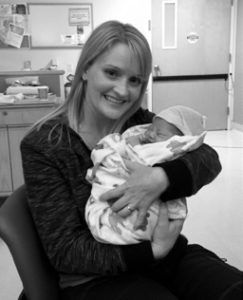 Education, Training & Professional Involvement:
EDUCATION: 
2005 Master of Public Health (MPH) – Health Promotion & Health Education
2003 Bachelor of Science (BS) – Health Science & Community Health
CERTIFICATIONS:
2005 Certified Health Education Specialist (CHES)
2014 CAPPA Certified Labor Doula (CLD)

2014 CAPPA Certified Childbirth Educator (CCCE)
2017 CAPPA Certified Lactation Educator (CLE) 
SPECIALIZED SKILLS TRAINING:
2014 Contra Costa Regional Medical Center Volunteer Doula Training
2015 Grow Your Birth Business, Bloom Birth Professionals
2015 Spinning Babies Training Participant with Gail Tully
2015 CAPPA Skills Building Conference Attendee
Evidence-Based Breastfeeding Update, Christy Jo Hendricks
Stress Reduction Techniques for Birth Professionals, Rhona Berens
Induction Updates and Effective Strategies, Ana Hill
Transitioning into Motherhood: Helping Handicapped Mothers before, During and After Birth, Brenda Bach
Plus-Sized Pregnancy and Birth, Jen McLellan
The Milk Sharing Conundrum – The Gray Area Between Scope and Need, Laurel Wilson
Prenatal Bonding During Pregnancy, Barbara Decker
2015 Deconstructing Common VBAC Barriers, VBACFacts Academy
2015 Advanced Doula Skills Training Workshops, Harmony Doula Training
Using a Rebozo (shawl) for Bodywork, Comfort, and Connection before, during, and after Labor
Using Acupressure for Relaxation, Comfort, and Energy Release Work for Labor, Delivery, and Postpartum
Variations on Normal and Optimal Fetal Positioning: Recognizing and Understanding Labor Patterns, with Suggestions for Improving Position
2016 Advanced Doula Skills Training Workshops, Harmony Doula Training
Working with Trauma Survivors: Understanding the Special Role of Doulas and Care Providers When a Client Is a Survivor of Sexual Abuse or Birth Trauma

Wondering if I travel to your area?
Check out my geographical service area.

Copyright 2014-2017 • Bay Bee Birth Services, LLC • Martinez, CA
Owner: Jenny Bare, MPH, CLD, CLE, CCCE, CHES
Ph: 925.381.9563 • E-Mail: baybeebirthservices@gmail.com