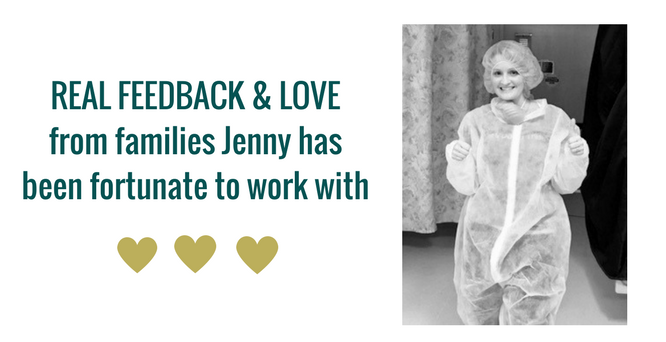 Lisa A. | Alamo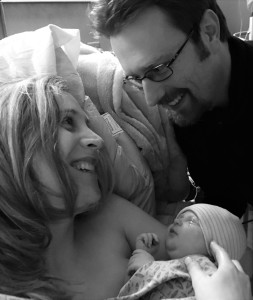 I want to share about my gem of a doula, Jenny Bare. I gave birth five days ago to my third babe and Jenny was truly an invaluable support to us. I honestly don't know how it all would have unfolded without her presence, knowledge & encouragement. I had a weird labor experience, including prodromal labor, high blood pressure, back labor & long induction and she was our rock through it all. I cannot say enough positive things about our experience.
We love, love, love Jenny!

Annie J. | Martinez
We were referred to the Mt. Diablo Doula by our doctor at Kaiser. We interviewed five potential doula's, all of whom seemed great. We decided on Jenny because I appreciated her clear communication and professional approach to her trade (that sounds like she is all business, but she is very nurturing as well!)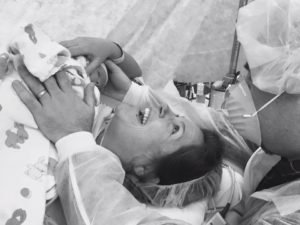 We hired her very early on in our pregnancy, and she was a very valuable resource through the whole process. Seriously, the earlier you hire your doula, the better. She was available via text and email, and helped me understand what to expect before our appointments. She also provided valuable tips about Kaiser.
Jenny guided my husband and I through delivery questions we had not even considered. She provided concise handouts and reference materials, and provided research resources as well. Knowing that we could count on her presence during delivery relieved some of the fear of forgetting all of the important tools we had been exposed to- we trusted her to be our guide, memory and coach throughout.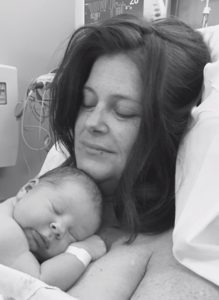 As fate would have it, we delivered by scheduled c-section at short notice. Jenny called and prepared us for everything to expect and was there bright and early the morning of, and was even able to be present during the surgery.  We didn't notice at the time, but she took a ton of pictures during his delivery, which we will cherish forever. She stayed with me (feeding me ice chips, paying the encapsulate, helping me put on my bra, helping me with breastfeeding, fetching my glasses- all while explaining everything that was happening) while my husband stayed with our new son. She continued to be available to us for several weeks after, and was so helpful through breastfeeding woes.
Through all of this, Jenny was professional, knowledgeable, and friendly. She shared her experience and wealth of information all without making us feel like she was steering us to follow her own agenda. I highly recommend her.

Kelly M. | Oakland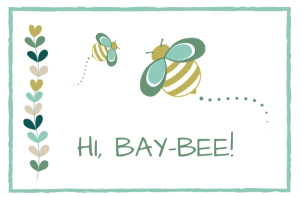 We were so lucky to have found Jenny! She is the utmost professional and she seriously knows her stuff. She is easy to talk to, highly responsive, and always has good suggestions, referrals, resources or tips to share. During our delivery, Jenny was present without being obtrusive. She provided just the right amount of help and assistance, and she was really helpful when it came to our communication with medical personnel.
One example – Our little bundle of joy came a bit early, and we had failed to make arrangements for placenta encapsulation. When we told Jenny, even while in the delivery room, she was able to provide a referral who could accommodate us on such short notice. Jenny has the best network!
All in all, we are so happy with our childbirth experience, and Jenny was a tremendous part of that. We recommend her without reservation!

Jenn L. | Oakland
I was never going to have a doula, it seemed like yet another one of those crunchy Bay Area things.  With that said, a friend convinced me it was necessary.  She said, if you don't think your husband will ask questions and intervene if you are not able, you need a doula.  So, I went home and asked my husband what he would do if I was unconscious and saw the Dr doing something I didn't want done.  My husband replied, well, the Dr is the expert.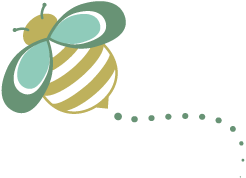 So we hired a doula.  Not just any doula, but Jenny Bare.  Jenny met with both of us to see if it would be a good fit and then we had 2 prenatal appointments with her.  Both of them were extremely informative. Jenny was always available by phone/email if something came up and was great at communications when she wasn't available and provided info for back up doulas.
Jenny showed up to the hospital in her "let's doula this" t-shirt.  It was the first time she attended a delivery at Oakland Kaiser, but she quickly made friends.
Jenny provided great support to my husband and I.  She prompted the Dr's to further explain things when we didn't understand and helped us to communicate better with the medical staff.
My LO took her time to drop and I honestly believe that I would have had a c-section if Jenny wasn't there.  She helped position me to get my LO moving in the right direction.
If you are having a baby, hire Jenny.  You won't be disappointed.

Heather T. | Walnut Creek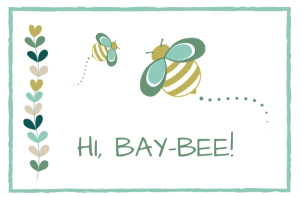 I cannot say enough about Jenny. She is professional, personable, punctual, compassionate, and honestly one of my favorite people. We chose Jenny because she is such an expert at her craft and is up to date on all the most current evidenced based practiced with birthing and beyond. One main reason we chose Jenny is her ability to manage the whole birthing process including daddy. I knew "I" needed to know he was okay in order to let me do what I needed in order to bring our baby into the world. She was excellent at working with me and baby as well as dad. She stayed with us during our 30 hour labor which was above and beyond our agreed services. Additionally, Jenny has outstanding relationship with the local hospitals. I had several nurses comment on how great our doula was and that they enjoyed working with her. Furthermore, Jenny stayed in close contact with me through several challenging situations as a new mother. She has become my go to advisor and someone I highly respect, trust, and admire.

Meghan N. | Martinez
Where do I begin… My husband and I knew Jenny was a great fit from the first time we met and discussed her role in our upcoming birth, so much in fact we decided then and there to hire her for her doula services.  She truly takes care of and looks out for the well being of Mama, Daddy and baby.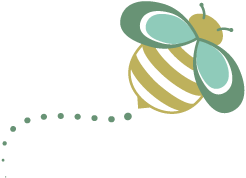 Her first prenatal visit was super informative with various diagrams and models of what to expect and what your body goes through during childbirth.  We never actually made it to our second prenatal appointment as our daughter had other plans in arriving 8 weeks early!  We were lucky that Jenny was in town and available and met us at the hospital (where we were all assuming things would slow down). My labor progressed wicked fast and Jenny was a solid rock for both my husband and me.  It brought extra comfort knowing we had someone who knew what to look for and expect when it came to stages of labor.  She is extremely knowlegable as she knew exactly how my body was going to react to the medicine I was given to try and slow/stop my active labor.  She was able to make me feel the most physical comfort from her various techniques and skills.
Looking back I was in total shock of what was all happening, because of my 31 week delivery, and she helped me stay grounded and prepare for what was to come.  I cannot reccommend Jenny enough and suggest her to all friends who are considering a doula.  I look forward to welcoming baby #2 into the world with her by our side too ;D

Jimmy N. | Martinez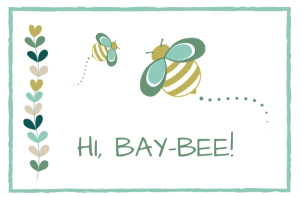 Leading up to the birth of your child you will most likely attend several classes in which you will develops birth plans. These plans are useless since it is very unlikely for a birth to go completely as planned. This is why it is so important to have someone experienced with you, all the time during the birth to guide you when your plans have to change. Jenny is the best. When my wife went into labor two months early she met us at the hospital as soon as we knew we were being admitted. Our plans flew out the window from the beginning. We had nothing ready, but Jenny showed up prepared with some snacks and equipment to help my wife relax. So many life changing decisions have to be made almost instantly during the labor, and it becomes very overwhelming. Especially for first time to be parents. Jenny is cool and calm the entire time. Setting the mood to relax as much as possible.
She is not just there for the labor. She meets before and after the birth, but I feel she has been there for us so much more than we ever expected.    Whether it is abnormal pain during pregnancy or problems producing milk, Jenny will be there for you.

Virginia R. | Martinez
Jenny was phenomenal as our doula. Since it was my first baby, I was nervous specifically about the labor and delivery process. Jenny provided an ample amount of good information prior to the birth of my son, so I could get familiar with what to possibly expect during the labor and delivery process.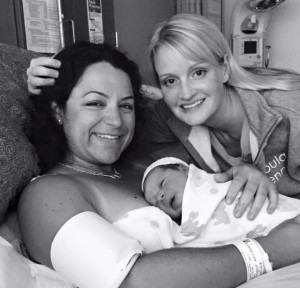 Jenny was available to answer questions I had while pregnant which was very helpful. During the labor and delivery process, Jenny was available and supportive. I had a very long and difficult labor, but she provided comfort techniques to help get through the pain since I was trying to complete a natural birth. In addition, Jenny made sure I knew what was going on at all times when doctors or nurses wanted to take different approaches/actions. Jenny helped me understand what would be going on, so I was not as anxious.
It was great to have Jenny as an additional support person in the labor and delivery room. She made sure my husband was my number one support, but she stepped in when he got tired and needed a quick break. After the birth of my son, Jenny connected me to a lactation consultant who assisted when I was having trouble breastfeeding my son. Without that resource connection, I may not have continued breastfeeding because of the pain I was enduring. I highly recommend Jenny if you are looking for someone knowledgeable and supportive who loves what they do and strives to make sure her clients receive the best treatment possible.

Tyson R. | Martinez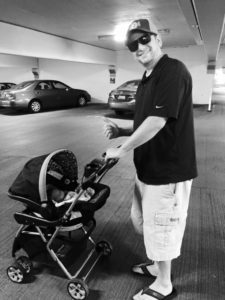 I had no clue what a Doula really was until my wife told me the general definition. I was a bit weary at first, but after we met Jenny, it was a no brainer. I am so grateful my wife and I decided to work with her and have her be our Doula. Jenny was our advocate before, during and after our baby was born. I can't imagine a more helpful, involved person. To be honest, whether you're having your 1st baby or your 6th, it's stressful and filled with variables, but Jenny definitely eases that tension.
She is extremely professional.

Heather S. | Walnut Creek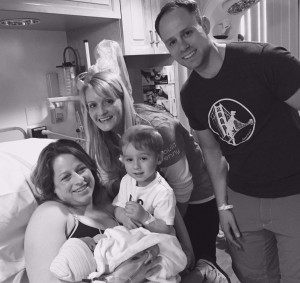 Our family welcomed our second baby with Jenny by our side. I can't say enough about how much her support guided and encouraged us through a wonderful minimal-intervention birth. I interviewed Jenny and was immediately sure that we were a good fit. It was so easy to connect with her and I felt confident that she would provide both the emotional and physical support I needed both during labor and pre/post-natal.
My labor started slowly and, as a second-time mom, I was reluctant to call Jenny to my house too early. Jenny's doula intuition told her that I would be needing her sooner than I thought, so she drove over to just be in the area just in case I needed her. This really illustrated to me how committed she was to her role and also how completely she cares for her clients.
Jenny helped me stay home to labor as long as possible before heading to the hospital. She assisted me in finding positions that encouraged my labor to progress including using a "peanut ball" to get baby to move center into an optimal birth position. Her help timing contractions and gauging contraction intensity allowed me to focus on coping and enjoying the time laboring at home instead of worrying about when we should be leaving for the hospital.
Beyond the practical and physical support, Jenny was invaluable to me in providing emotional support. In fact, I was so relieved when she showed up wearing her "Let's Doula This" t-shirt, I was brought to tears of happiness to have her positive encouraging presence. More than once during intense contractions, my eyes would lock with hers and she wordlessly communicated reassurance and comfort. With her support I was able to deliver without pain medication in spite of being unable to leave the hospital bed due to the need to monitor my high heart rate.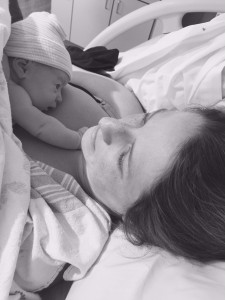 My husband and I really appreciated that she was constantly paying attention to what the medical staff were doing and saying so that she could communicate to us any pertinent information they might not convey so that we could voice any concerns.
I loved how Jenny went above and beyond  her typical duties to help make our birth special. Early in labor I mentioned in passing an angle of a photograph that I had seen and was hoping to get when baby arrived. Sure enough, Jenny remembered to snap a picture of baby and mommy meeting at the exact angle I had mentioned. It's my favorite picture of my baby's birthday.
Overall, I cannot recommend Jenny to expectant parents enough! Call her!

Larry Z. | Walnut Creek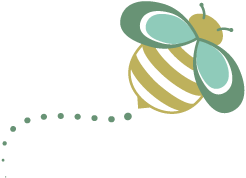 We chose Jenny as our doula and it was one of the best decisions we made. Jenny provided amazing support for both of us during my wife's pregnancy and especially during the delivery. She was kind, patient, attentive and went above and beyond in providing the highest level of care for us. She allowed us to bring the stress level down during the delivery experience and focus on delivering a healthy and happy baby.
Jenny also provided us with great resources and served as an expert for a subject she cares very deeply about.

Ashlie K. | Walnut Creek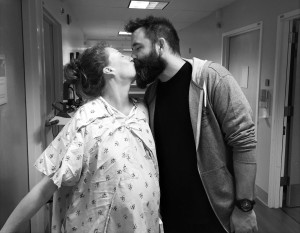 We chose Jenny Bare as our Doula for the birth of our first child at Kaiser Walnut Creek. It was absolutely one of the best choices we have ever made. After interviewing several Doulas, we chose Jenny because of her warm nature and professionalism. She presented information clearly, without judgment, and took the time to get to know us as a couple. I felt instantly comfortable with her and knew that she was the person I wanted by my side during one of the most vulnerable and special moments in my life.
Part of the reason we chose to hire a Doula is we wanted support in interacting with the
hospital staff during our birth. Jenny quickly connected with all Kaiser staff and integrated herself beautifully as part of our support team. She brought out the best in everyone, including my husband and myself.  A second reason we chose to have a Doula was the benefit of comfort measures during labor. Jenny came with a full "bag of tricks" and supported me with many techniques that assisted me in managing my pain and feeling empowered in my body.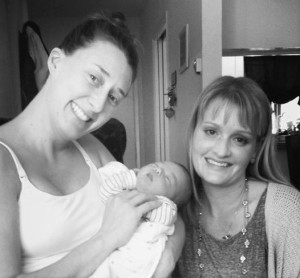 At multiple points in our labor, we came to crossroads where challenging decisions needed to be made. Jenny's support allowed us to make informed choices free from fear. I was able to deliver without an epidural, which was a goal of mine, even though our daughter surprised us all by arriving "sunny-side up!" I am certain we would have made very different decisions had we not been in her care. Jenny was additionally a great support post-partum, continuing to provide me with valuable information about my newborn and my own healing body.  We cannot express fully the immense gratitude we feel for her role in bringing our beautiful daughter into the world.

C.C. | Piedmont
We worked with Jenny Bare as our doula during the birth of our first son at Kaiser Walnut Creek and honestly don't know what we would have done without her. Her presence over the course of the entire 10 hour labor was incredibly reassuring to both of us. Jenny was a constant source of comfort and support as the hospital staff changed shifts and came in and out of the room—we knew she would be there with us for the long haul. Her expertise in helping me manage my pain, by using pressure points, helping me get in to many different positions, applying heat, getting us into the tub and using the robozo made it possible for my husband to simply concentrate on being my emotional support and also for me to give birth without an epidural, something I am certain wouldn't have been possible without Jenny's help.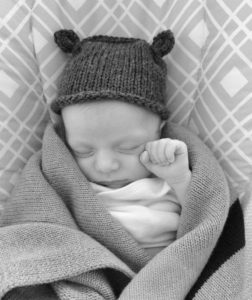 I arrived in triage in back labor, making my contractions quite painful, but Jenny was able to get me into the side-lying release position during contractions. The baby did turn into the right position mid-labor, we had no interventions, and again we feel confident that Jenny's knowledge of what needed to be done helped us greatly in this regard. Lastly, Jenny built a wonderful rapport with both of us and she communicated again and again that she would be fully respectful of the kind of birth we wanted, with medication or without. We were able to meet with her twice before the birth and once afterwards and she made us feel that we could ask any question or voice any concern.
In short, we felt completely comfortable with her during one of the most intimate and intense experiences of our lives. Her reassuring and compassionate presence in and of itself helped us both a great deal to get through labor. We were delighted to welcome our happy and healthy son into the world and are so honored we had the chance of working with Jenny to do so. She is worth her weight in gold.


Erika B. | Lafayette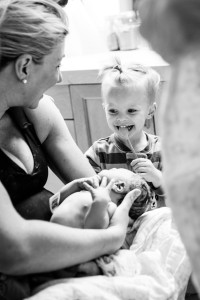 Last month I gave birth to our second son and had the pleasure of having Jenny Bare as my doula. I had a home birth and may have not been able to stay at home if it wasn't for her. My blood pressure was high when my midwife first arrived and I had a very short period of time to get it down to be able to give birth at home. Of course having contractions and bringing your blood pressure down at the same time is quite challenging. Thanks to Jenny talking me through it and performing the rebozo technique on me, I was able to calm way down and give birth at home. I'll never be able to thank her enough for this. She is warm, gentle, calming, and very knowledgeable.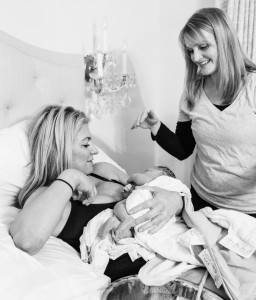 She helped with my son's latch right after birth and was immensely helpful to my midwife too. The assistant midwife was unable to make it because my labor was so fast, so Jenny had to step in. Thank goodness she was there!
Jenny has about a million resources for everything and anything related to pregnancy, childbirth, and postpartum. She has been so helpful since my son was born too. Checking in with me frequently and always just being a positive and encouraging force in a time that can be challenging. She is just wonderful!
I encourage anyone who is thinking about having a doula at their birth to give Jenny a call. She really will make your experience a beautiful one!


Katherine W. | Oakland
My husband and I chose Jenny Bare as our doula for the labor and delivery of our son at John Muir Medical Center in December 2014, and we could not be happier with our decision.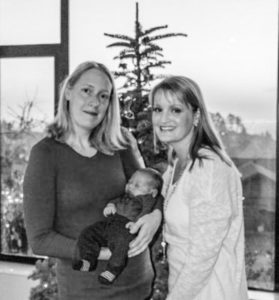 From the very start, Jenny presented herself professionally with clear and constant communication with us. She presented many resources that helped us as first-time-parents figure out what our preferences for what sort of birth we wanted. She did not push any sort of agenda on us, but listened to us with insight and empathy and offered helpful tailored advice. She was able to identify what sort of coping-style I had, personality-wise, and met my needs perfectly– often even before I was able to articulate them myself.
During my labor, she worked smoothly with the nurses and OB smoothly while still advocating for our birth plan. Her constant support (including physically supporting me in various positions during contractions) not only got me through twenty-five hours of active labor without an epidural, but freed up the hospital staff to focus on monitoring the baby and other vital medical functions.
Without her empathetic, positive, and practical support, I know we could not have had the positive birthing experience that welcomed our little one into the world. Jenny is a wonderful person and I highly recommend having her by your side before, during, and after your birth.