Client Testimonial: Heather S. – Summer 2015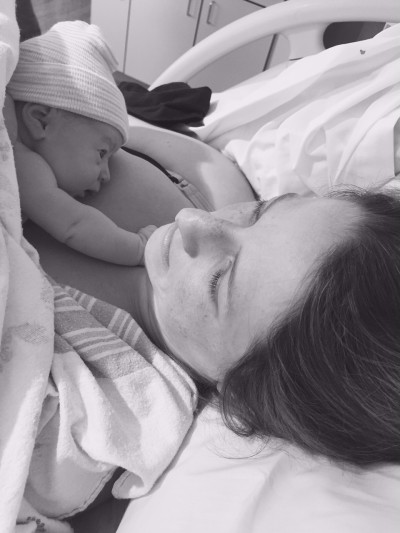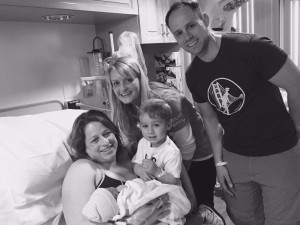 Our family welcomed our second baby with Jenny by our side. I can't say enough about how much her support guided and encouraged us through a wonderful minimal-intervention birth. I interviewed Jenny and was immediately sure that we were a good fit. It was so easy to connect with her and I felt confident that she would provide both the emotional and physical support I needed both during labor and pre/post-natal.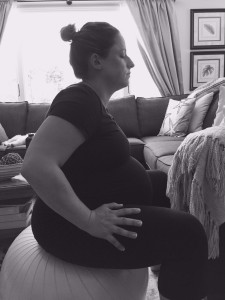 My labor started slowly and, as a second-time mom, I was reluctant to call Jenny to my house too early. Jenny's doula intuition told her that I would be needing her sooner than I thought, so she drove over to just be in the area just in case I needed her. This really illustrated to me how committed she was to her role and also how completely she cares for her clients.
Jenny helped me stay home to labor as long as possible before heading to the hospital. She assisted me in finding positions that encouraged my labor to progress including using a "peanut ball" to get baby to move center into an optimal birth position. Her help timing contractions and gauging contraction intensity allowed me to focus on coping and enjoying the time laboring at home instead of worrying about when we should be leaving for the hospital.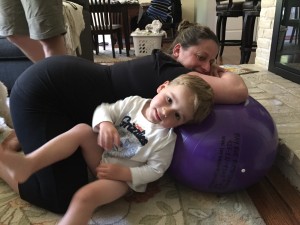 Beyond the practical and physical support, Jenny was invaluable to me in providing emotional support. In fact, I was so relieved when she showed up wearing her "Let's Doula This" t-shirt, I was brought to tears of happiness to have her positive encouraging presence. More than once during intense contractions, my eyes would lock with hers and she wordlessly communicated reassurance and comfort. With her support I was able to deliver without pain medication in spite of being unable to leave the hospital bed due to the need to monitor my high heart rate.
My husband and I really appreciated that she was constantly paying attention to what the medical staff were doing and saying so that she could communicate to us any pertinent information they might not convey so that we could voice any concerns.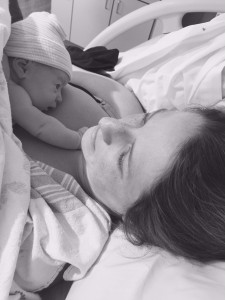 I loved how Jenny went above and beyond the scope of her duties to help make our birth special. Early in labor I mentioned in passing an angle of a photograph that I had seen and was hoping to get when baby arrived. Sure enough, Jenny remembered to snap a picture of baby and mommy meeting at the exact angle I had mentioned. It's my favorite picture of my baby's birthday.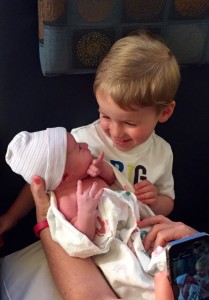 Overall, I cannot recommend Jenny to expectant parents enough! Call her!